Chemtag African Store opens in Dayton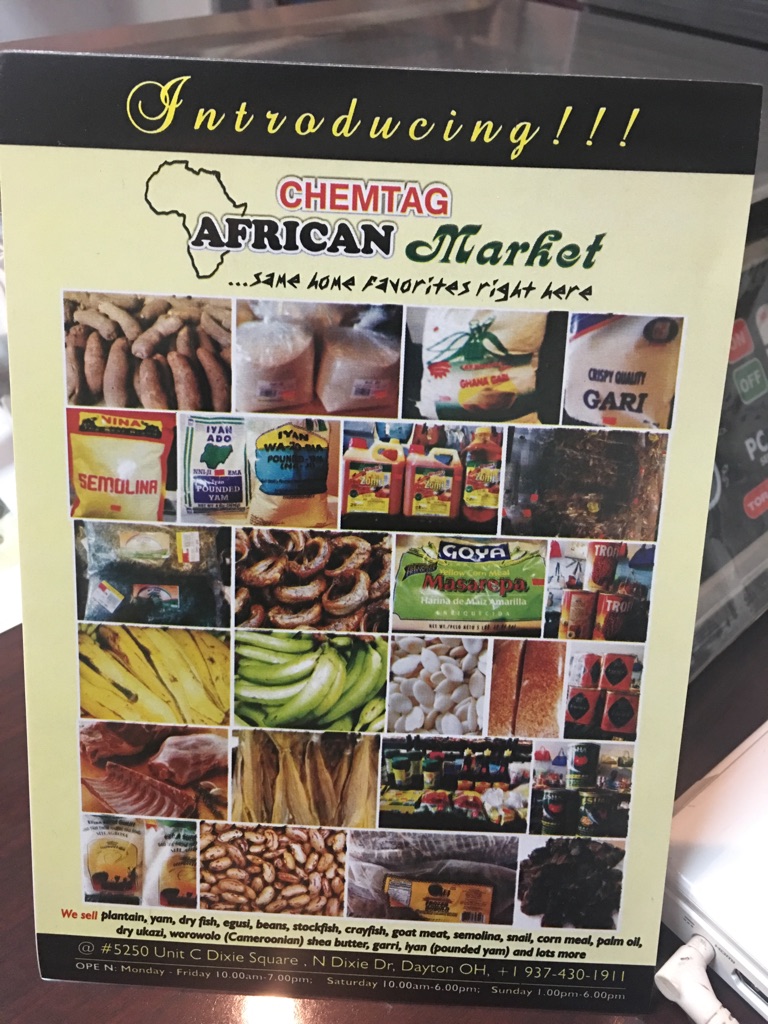 Chemtag African Market is the latest destination for African and Caribbean groceries, fashion accessories and authentic custom-made clothing. Centrally located in the heart of Dayton Ohio, in North Dixie Road, Chemtag African Market also offers a wide array of products to meet the needs of those seeking authentic clothing and crafts from Africa.
The store is clean, products are neatly arranged and properly bagged. The store also has 24hour security and ample parking space for shoppers
The expanded inventory inside Chemtag African Market include a variety of African items including food, musical instruments, books, toiletries. Chemtag African Market sells, Yam, Fufu, Plantain Flour, Yam Flour, Palm Oil, Coconut Oil, Shea Butter, Black Soap, stock fish, smoked fish, Ukasi, Ugba, dried shrimps, Bitter Leaf, Cassava Leaves, Egusi, Gari, Cow Skin, Cow Feet, and Goat Meat.
The boutique section of Chemtag African Market offers affordable leather handbags, men and women shoes, bracelets, and custom-made children clothing.
Chemtag African Market was started  on the belief that our customers' needs are of the utmost importance. We are committed to meeting those needs. As a result, we offer best quality at affordable prices. Says Beverly Tagbo, the owner and proprietress of Chemtag African Market.