Local Entrepreneur Invited to White House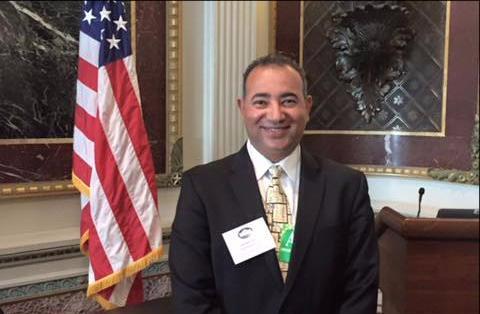 Dayton immigrant and business owner Dr. Ayman Salem recently visited the White House as part of its Materials Genome Initiative that helps businesses like Dr. Salem's Material Resources LLC discover, develop and deploy new materials. Material Resources
continues to grow
in both capabilities and employees.
 Dr. Salem was also featured in the state data report released by Partnership for a New American Economy. (See first article.)
Upcoming Events
Festival season is here, and many of the festivals in Dayton and the surrounding area celebrate immigrant heritage. Check out this
link
for a full list of Dayton festivals, including those that celebrate our diversity. If you're out and about at one of the festivals, don't forget to use
#WelcomeDayton
when sharing your videos and photos on social media!
In partnership with the 
Dayton Council on World Affairs
, this "Voices" event will feature migration stories from three women who have made Dayton their home.
The Puerto Rican, American and Caribbean Organization presents their annual cultural event! In addition to the musical and dance performances, there will be dance lessons, a Latin karaoke competition, percussion jam sessions, children's area with games, raffles and much more.
Join us for a community conversation on what Islam is, the rise of Islamophobia, and the persistence of racism in our society.
In celebration of the UN International Day of Peace, the World House Choir presents this series of events features an eclectic mix of choral music and audience sing-alongs to inspire local communities towards justice, diversity and equality as we strive for peace.
Registration for the 2016 Dayton World Soccer Games is now open! Assemble a team or come and watch as Dayton's own version of the World Cup celebrates inclusiveness and diversity with the world's most loved sport.
Early bird registration has opened! Following the 2015 conference here in Dayton, our team will be convening with other Midwest welcoming programs in Philadelphia this Fall to network and share best practices.