Mayor Whaley Joins #BringBackOurGirls# Campaign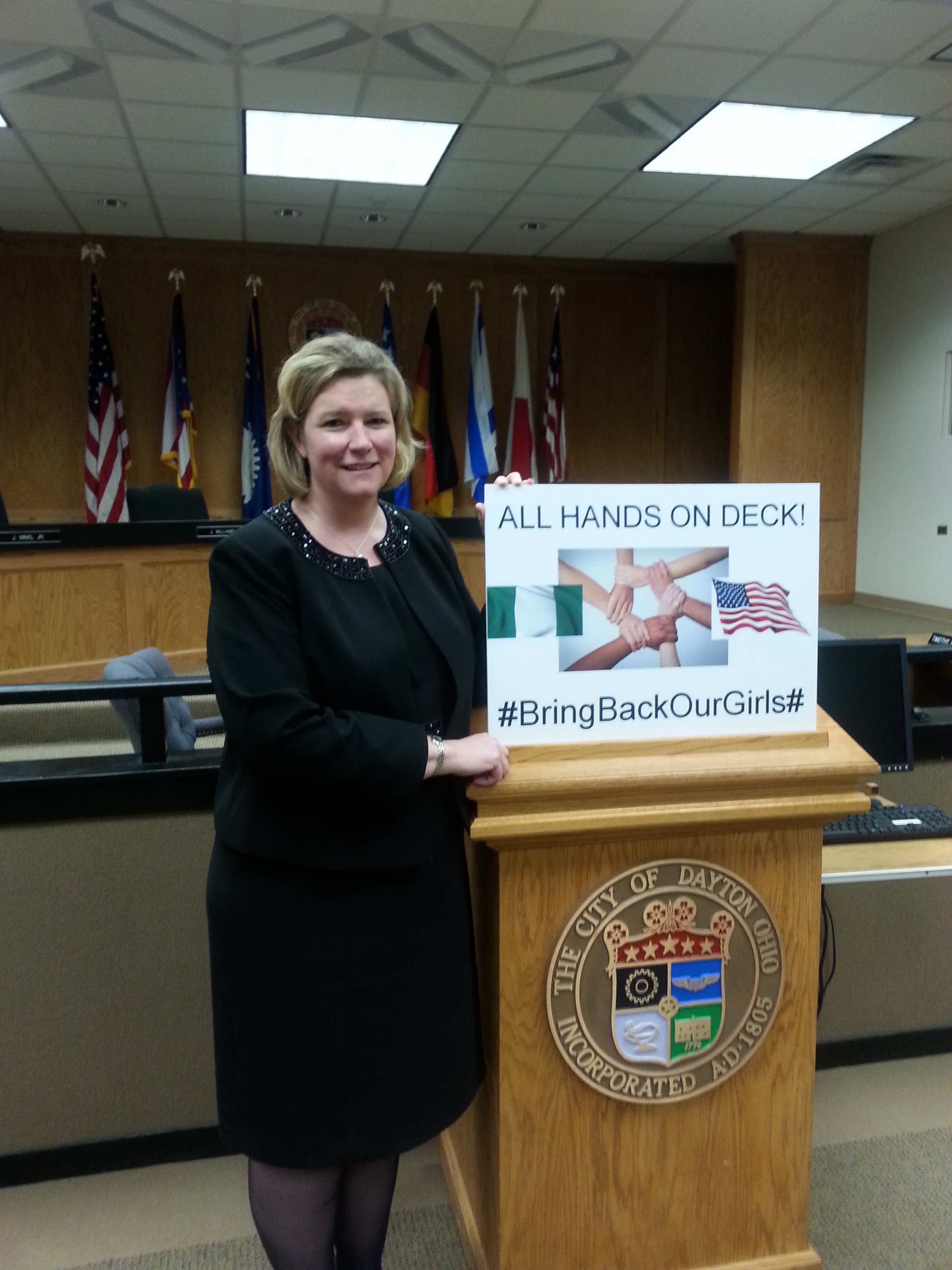 Mayor of City of Dayton OH, Nan Whaley Stands was joined by with members of the Nigerian Community in the Dayton region inside the City Hall Chambers to support  the global #BringBackOurGirls# effort.
Mayor Whaley's  leadership and advocacy for the effort continues Friday May 16th, 2014 when she will stand, again with community leaders on the steps of the City Hall to advocate for the safe release of the abducted Nigerian girls.
The Mayor's support of the effort aligns with the City of Dayton's Sister Cities campaign and the Welcome Dayton Initiative- a campaign to make  legal immigrants in the Dayton region, feel a sense of belonging

The Dayton #BringBackOurGirls# effort which has already featured Prayers and vigils across the city will feature a Rally on Thursday May 15th, 2014 at the Courthouse Square-Downtown.
The Rally starts at 5pm,  a day after Mayor Whaley's remark and photo shoot on the steps of the City Hall .