Schuster "Welcomes" Immigrants with Philharmonic concerts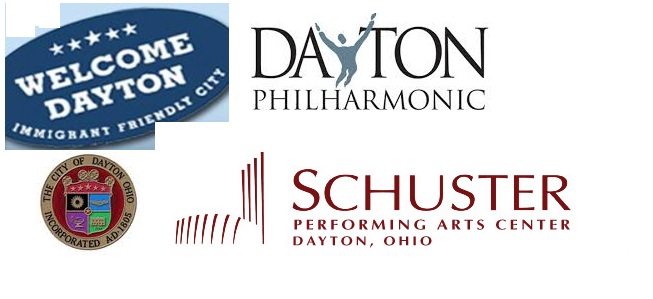 The City of Dayton, Welcome Dayton initiative has partnered with the Dayton Philharmonic orchestra to present a weekend of special shows and concerts at the
Schuster Performing Arts Center in Downtown Dayton.
Dayton neighborhood residents, especially members of the immigrant community are encouraged to d
ress up and come out to enjoy these free, family friendly concerts at an elegant venue.  Two performances are scheduled: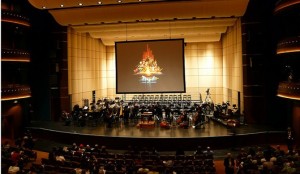 "Epic Journeys"
Classical Performance -January 9 or January 10 at 8:00 pm

 
2 TICKETS will be made available to each interested

household

.
"Shostakovich: The Witness"
Classical Connections – January 11 at 3:00 pm
4 TICKETS will be made available to each interested houehold

 According to
Melissa Bertolo ,the
Welcome Dayton Program Coordinator  of
City of Dayton Human Relations Council, t
hese concerts are suitable for all adults and particularly educational for young adults of ages 12 and over.
Both concerts will be held at the glamorous Schuster Performing Arts Center, located at 1 West Second Street (corner of 2nd & Main Streets) Dayton, Ohio 45402.
In support of the City's effort to make law abiding immigrants feel welcome in Miami Valley,
Dayton Philharmonic Orchestra would like to welcome and invite our Dayton neighbors – and especially those who are new to the area – for a great evening or afternoon of classical music.
The romantic Scottish Fantasy for these classical concerts will be under the direction of Conductor Neal Gittleman Jessica Hung, Concertmaster. Complimentary tickets for these unique concerts are going fast. To request for a ticket contact of African Metro News:
editor@africanmetronews.com
. You may also call the Schuster Center Box Office @ (937) 228-3630.
Spanish speaking neighbors
, please call (937) 333-1406.